Promotional Materials
Gain top quality exposure for your book.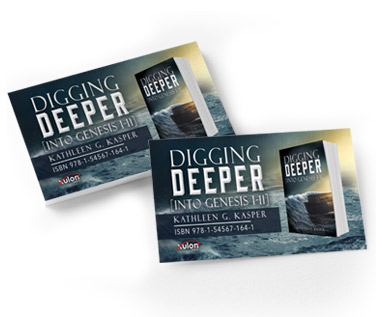 Successful authors find creative ways to tell everyone they meet about their book. One easy and affordable way to do this is with a business card.
As you meet and greet people, a business card will help you project the right image – and it will help others to remember you and your book. It will help bolster sales of your book.
It's also imperative you leave bookstores, retailers, and other potential buyers with a way to contact you. You should always leave something behind when you visit a bookstore.
If you are looking to create custom professional-quality business cards, we can help!
This Product is limited to authors with shipping address within the United States. Estimated time from order placement to order delivery is 2-3 weeks. These business cards measure 2 x 3.5 inches and are printed on card stock. The book cover image used on these business cards is the final, author-reviewed cover that appears on your book. Color variance between the actual book cover and the image on the card should be expected. Xulon Press cannot honor special requests concerning design or presentation. Once submitted, orders cannot be changed. There can be no refunds or cancellations for business card orders once placed.