Promotional Materials
Gain top quality exposure for your book.
Bookstore & Church Directories
We make it easy for you to connect with Christian retail bookstores and churches about your book. We've put together two exclusive directories available only to Xulon Press authors.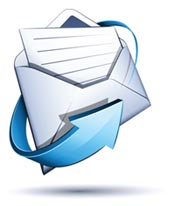 The bookstore directory contains over 4,000 Christian retail bookstores and includes large mega-chain to smaller, independent bookstores and the Christian church directory contains over 5,000 churches across the nation. Think of the potential for your book if you could directly contact thousands of Christian bookstores and churches with a postcard, press release or book sell sheet.
Each directory is emailed to you in a Microsoft Excel spreadsheet format. We give you the bookstore or church name and address information. The Christian bookstore directory also contains the contact name and phone number when available.
Once you place your order, we email you a web link for your directory purchase and you can download it instantly. There is no waiting. You'll receive this valuable information right away, so you can go to work contacting bookstores and churches about your book.
You must be able to open and view Excel documents on your computer to use this product. Typically directories like these are sold for one-time use, but the purchaser of these directories has the right to unlimited use to promote his or her Xulon Press book. We have made every attempt to include every Christian bookstore in the United States in this list. Churches and bookstores in these directories have identified themselves as churches or Christian bookstores. They are included in these directories on this basis. Please note these directories contain church or bookstore information just as the stores provided it. Because of this, the directory will contain a certain percentage of inaccuracy-but no more or less than "lists" typically do. Therefore, this directory is sold as is, with no warranty or guarantee. No refunds. Sharing this list in any form with those who have not purchased it or re-selling it is strictly prohibited.